Marshall University Hates Us Back and They Are Sorry!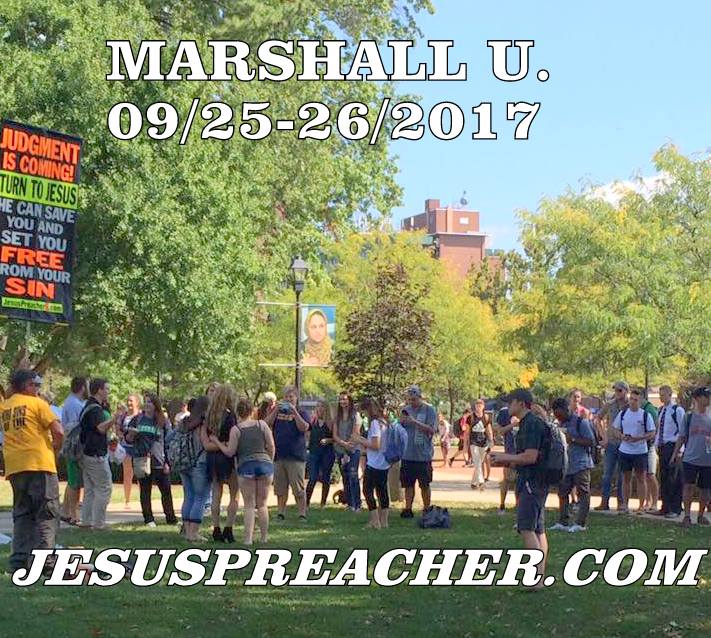 by John McGlone 09/27/17
This is a letter from one of the 'loving' Christians on Marshall University who has seen our preaching these last two days with Br. Zachary Humphrey and myself.  They loved us so much they called us niggahs, threatened us with bodily harm, stole my camera, sexually harassed us, blew multiple saxophones most of the day for both days in an attempt to shut down our freedom to speak and be heard, lied and slandered about us,  and had the audacity to call us bigoted, racist, and unloving.
The charge that one of us said, "…one of the preachers telling a Freshman that she was "asking to be raped"." is in light of that bisexual exposing her breasts and tempting the preacher with taunting asking if her deserving to be raped.  Zachary called out the bisexual's wicked fruit of her 'Christian' life.   He replied that her immodesty was a way of provoking men on campus to rape her.  I'll let Zachary give his testimony  if he would like to clarify or if I have miscommunicated.
Below, is the imbalanced view and poor communication of one of the students from Marshall U
A Letter to Marshall University.