Legalism: Handle Not, Taste Not, Touch Not! by John McGlone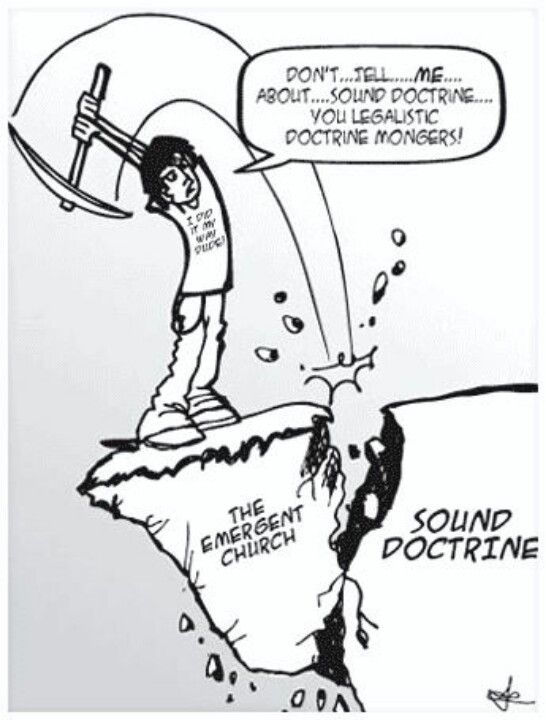 Legalism and Antinomianism  are both deadly, fiery, spiritual arrows in the quiver of the devils, unbelievers, and even the elect!  The first puts traditions of men, which God never required to be instituted for salvation. The second states there are no more moral obligations to obey God in any area of our walk because of His grace.  They are opposing ends of theological errors which lead many to condemn brothers or to ruin their pure walks with the Lord through living in sin.  These questions that the world, the devils, doubters, and even sincere believers and unbelievers alike put forth for consideration continually assail the body of Christ to bring about divisions, compromise, and legalism among the fellowship of the saints.  Personally, I have seen such problems enter among the saints in our local fellowship, on the streets preaching, believers on social media, and even in my own earthly and spiritual family.
Legalism is defined several ways.  But, generally is an unbiblical concept that is required to be kept or shunned in order to be accepted into fellowship and considered to be a believer.  The Judaizers of the New Testament were attempting to get the NT Holy Ghost filled Gentile believers to follow the Mosaic law to be saved, ie circumcision, Sabbath, and festivals.
Some examples for legalism that leads to believers condemning others believers are:
1. Only certain colors, lengths, patterns for modest fashions for women and men.  If you wear something different you can't be part of the church, thus you are condemned.
2. fellowship meetings only on Saturday, though they don't observe the Shabbat properly according to Jewish oral and written tradition.  This hypocrisy is painfully obvious yet you can't share without offending their traditions, so they condemn and shun you.
3.  No modern equipment, tires, motors, or technology.  Hmmm, how do I even address this nonsensical thinking?  The technology with which people traveled has dramatically changed from horseback to planes, trains, and automobiles.  The Bible speaks of the idea of in the later days people will be given unto going to and fro and flying in silver eagles.
4.  Only certain foods and drinks, ie vegetables, nothing with ears, ears, or nose, coke products, etc.  Every time you sit to a meal it can not be enjoyed simply because every latest scientific finding must be discussed at length and your food examined and critiqued while you are trying to consume it.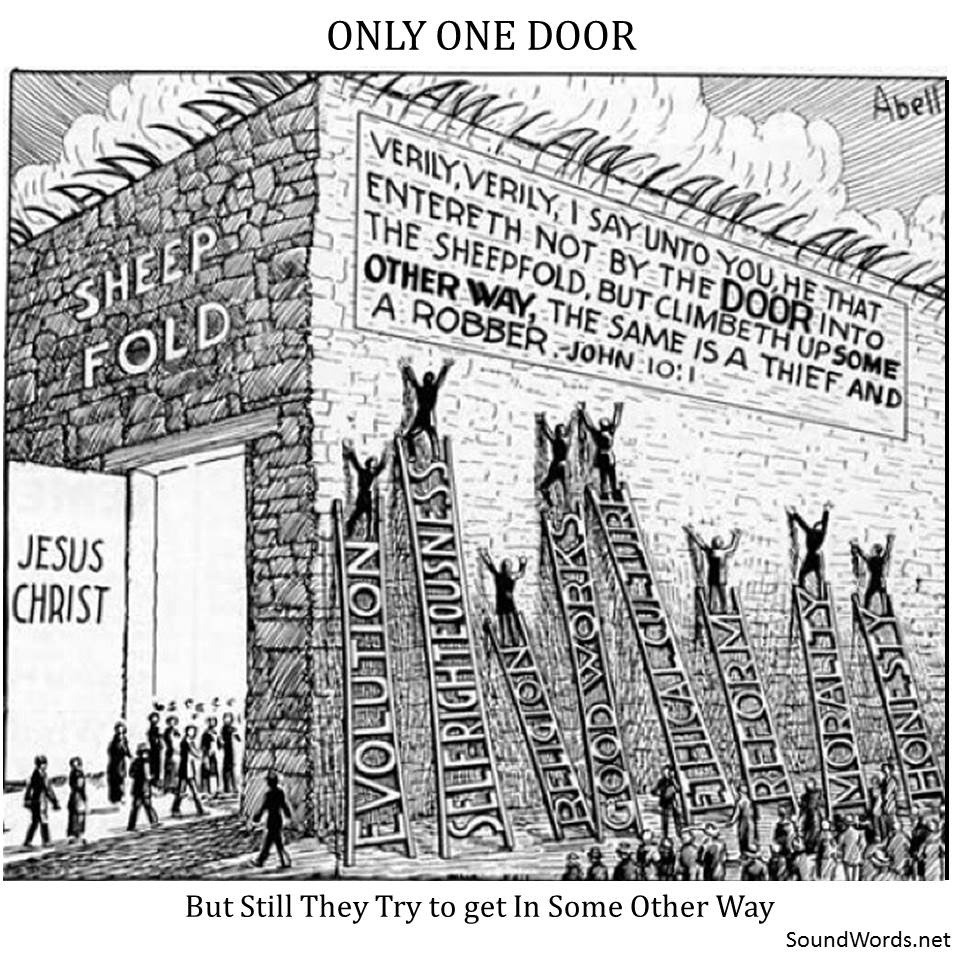 Antinomianism is defined as a 'putting away' of the law of God.  They believe any form of nomas or law does not have to be kept by the NT believer.  If people try, then they are labeled as working for their salvation. 

Some examples of the practices of antinomianism are:
 smoking, vaping, drinking, sexting, tatoos, makeup, immodest fashions, fornicating, pornography, etc.
The antinomian 'believer' will simply excuse any and all sin that may be in their lives at the expense of God's grace.
Col 2:16-23  Let no man therefore judge you in meat, or in drink, or in respect of an holyday, or of the new moon, or of the sabbath days: 17 Which are a shadow of things to come; but the body is of Christ. 18 Let no man beguile you of your reward in a voluntary humility and worshipping of angels, intruding into those things which he hath not seen, vainly puffed up by his fleshly mind, 19 And not holding the Head, from which all the body by joints and bands having nourishment ministered, and knit together, increaseth with the increase of God. 20 Wherefore if ye be dead with Christ from the rudiments of the world, why, as though living in the world, are ye subject to ordinances, 21 (Touch not; taste not; handle not; 22 Which all are to perish with the using;) after the commandments and doctrines of men? 23 Which things have indeed a shew of wisdom in will worship, and humility, and neglecting of the body: not in any honour to the satisfying of the flesh.
Col 3:1-15  If ye then be risen with Christ, seek those things which are above, where Christ sitteth on the right hand of God. 2 Set your affection on things above, not on things on the earth. 3 For ye are dead, and your life is hid with Christ in God.4 When Christ, who is our life, shall appear, then shall ye also appear with him in glory. 5 Mortify therefore your members which are upon the earth; fornication, uncleanness, inordinate affection, evil concupiscence, and covetousness, which is idolatry: 6 For which things' sake the wrath of God cometh on the children of disobedience: 7 In the which ye also walked some time, when ye lived in them. 8 But now ye also put off all these; anger, wrath, malice, blasphemy, filthy communication out of your mouth. 9 Lie not one to another, seeing that ye have put off the old man with his deeds; 10 And have put on the new man, which is renewed in knowledge after the image of him that created him: 11 Where there is neither Greek nor Jew, circumcision nor uncircumcision, Barbarian, Scythian, bond nor free: but Christ is all, and in all. 12 Put on therefore, as the elect of God, holy and beloved, bowels of mercies, kindness, humbleness of mind, meekness, longsuffering; 13 Forbearing one another, and forgiving one another, if any man have a quarrel against any: even as Christ forgave you, so also do ye. 14 And above all these things put on charity, which is the bond of perfectness.
Many will use Col 2 passage as reasonings to bring in various lowly standards of questionable behaviors and ideologies.  Also, for legalists to bring in traditions of men that God never intended to be standards for believers to live by.
I don't think vs 5 is an all encompassing list, as we see other lists that show other sins which are not listed here.  But, in comparing all the lists are vaping, tatoos, etc shown in them?  I simply want to ensure as we go forward to that we are not casting aside people for traditions we are making up which are based on our preferences which hate certain tastings, touchings, and handlings of earthy objects or ideas.
I also see in vs' 12-17 which clearly outlines how believers are to deal with such things.  Very convicting to me to be more long suffering in all things with all people, but especially those of the household of faith.
God's grace solves the problem!  Titus 2:11-15 was a passage in the Bible I am sure I must have read somewhere over the seven years of my lukewarm walk with Jesus.   But, it never registered in my heart and mind of the blind fool in sin.
The Law of Love solves the problem! Obey the Holy Spirit and walk as He guides and you will find yourself on the narrow and difficult way Jesus taught about.  Resist the temptation to rebuke other believers in the Gospel of Christ who have varying traditions about holidays, festivals, etc.  We are to be an example to the flock not sheep butchers or beaters.  God bless you as you seek to please Jesus supremely and love your neighbor as yourself.
Rom 14:12-17 So then each of us shall give account of himself to God. 13 Therefore let us not judge one another anymore, but rather resolve this, not to put a stumbling block or a cause to fall in our brother's way. 14 I know and am convinced by the Lord Jesus that there is nothing unclean of itself; but to him who considers anything to be unclean, to him it is unclean.  15 Yet if your brother is grieved because of your food, you are no longer walking in love. Do not destroy with your food the one for whom Christ died. 16 Therefore do not let your good be spoken of as evil;  17 for the kingdom of God is not eating and drinking, but righteousness and peace and joy in the Holy Spirit.