Rejected, Yet Rejoicing Vol 7 – Evidences Examined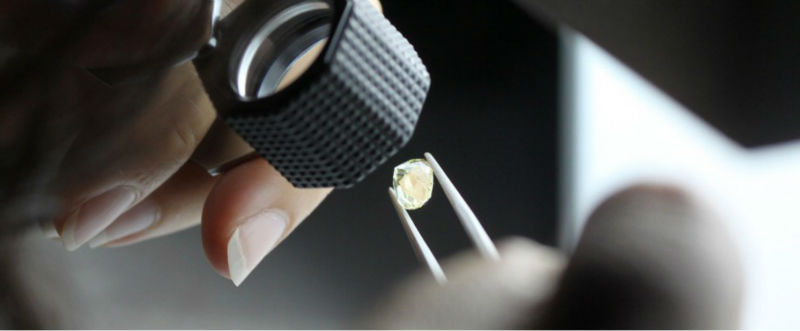 Spiritual, Logical, Judicial, and Forensic Evidences
Revealed and Examined Part 1
Disclaimer:  I expect this page will be dynamic in the short term as I am still adding some evidences soon.  For example, I hope to have the Franklin's testimony within a few weeks.  Thank you for your patience.  10/05/15
I audio recorded the Titus 3:9-11 rejection of me by my former elders in front of my home in an unscheduled visit about 9 pm on Jun 11, 2015.  Kerrigan drove past to his home, and Kevin's truck pulled into my driveway and he and Tracy got out.  Then Kerrigan joined them and began to walk toward me on my front patio.  I had told my children go inside and asked my wife to get my audio recorder.  This was the first time I ever recorded anyone in our fellowship.  The conclusion of this short visit was a Titus 3:9-11 rebuke for me from Tracy Bays, Kerrigan Skelly, and Kevin Lovell.  This audio includes my conversation with my wife and my calls to the two witnesses afterwards; Josh G and Dan R. .  It should be noted that in the short inquiry Tracy Bays did, he immediately went to Titus 3:9-11 without discussion or agreement from the other elders. The logical conclusion was that the elders preplanned this rebuke of me, if I failed to come into submission to their ideas.
The audio link  for the elders Titus 3 rebuke of me is HERE. 
In this audio you will hear Kerrigan state at time 4:48, "I have audio recordings of us telling you this, and explaining to you over and over and over again, now you are lying about us."   What audio recordings Kerrigan?  Have you ever asked to make audio recordings of me? The answer is no, you haven't.   Now, I do not mind audio recordings I do it all the time in the open air.  I know God has a book of remembrance.   He has recorded everything perfectly, words, intentions, feelings, etc.  However, if you the elders do it covertly what are your intentions with that recording?  Well now, you have used these as evidence against me to accuse without my presence.  Do you consider this to be just or an unjust scale or weights?
Prov 21:3 To do justice and judgment is more acceptable to the LORD than sacrifice.
You will notice probably the most direct point on the whole audio at time 5:26, "Why do you think you can conduct the meeting[Matt18] like that.  To wit he responds with a deflection of, "I thought we weren't having a meeting."  You can hear the elders proclaim as I walked away from them that night, What sin are we in?  You agreed with us three years ago, etc.  Actually, I didn't agree with them which is why I asked them to sit down with the fellowship and discuss the Matt 18 process so we would all be in agreement in the first place.  Why couldn't we have spoken of this as men in the fellowship and come to complete agreement or not?  How much pain and destruction could have been avoided?  Part of the problem here is the wrong thinking that when someone hears a particular view on something and comes to agreement, that their thinking is now stagnant and stops there.  When we learn something especially from the Bible, we should continue to examine, test, etc  under the instruction of the Holy Spirit.
Going back to Kerrigan's statement, "…now you are lying about us."  What lies Kerrigan?  The lie that by faith, I gave a testimony to two of the men in the fellowship about the decisions that you and Kevin made regarding this Matt 18 church function three years ago?  The lie that you all have clearly added to Scripture by modifying the church process outlined in Matt 18?  The 'lie' that you had outside counselors about a primary church function that you and Kevin would not reveal to the fellowship?  The lie that you all had told me the issue was not salvational, but that I couldn't discuss it with anyone in the fellowship because this would cause discord according to you?  The lie that you all had set legalistic boundaries with other preachers that I believed violated the spirit of Rom 14:1-15?  What lies did I tell in the email that I transparently sent to you three elders requesting a meeting of inquiry with the two witnesses to whom I had testified?
When Brother Pat and the preachers from NC came to visit the next weekend,  Pat visited with Kerrigan for several hours.  He told Pat that the elders would not meet with me and them unless I first confessed my sin of  bringing this issue to the attention of other men in the fellowship, thus causing division according to their view.  What I was trying to do was to arrange a meeting for the witnesses to inquire of the elders concerning these matters.  What was this sin?  They revealed they think my sin is in the spiritual division by me trying to bring a possible Matt 18 through Joshua G. and Dan R..  That I was disobeying their order not to bring this issue to anyone in the fellowship that would cause division.  In the elders berating of these witnesses they brought up the points of:  1.  John is trying to bring a Matt 18 against us  2.  If this is the case, how can he and you do so when the Bible says in 1 Tim 5 that accusations must be from 2 or 3 witnesses?  3.  What sin are we doing by conducting Matt 18 the way the Lord has led us to after months of prayer ?  4.  Were you [the witnesses] bringing a Matt 18 against us?  5.  We conclude that John is trying to bring division over these issues by testifying to you about his discussions with us, thus John is in sin.
KJV vs NJKV Translation Differences Led to Confusion
Accusing Elders of Sin?
A major dilemma for me was according to the NKJV Bible that to bring an accusation against an elder, this must come from two or more witnesses.  From my perception, everyone seemed agreeable to the Matt 18 church function as the elders taught it.  The men of the fellowship did not even question it.  During any teaching or discussion I would try to reveal this concept, without directly causing schisms and division over the matter.  Here is the NKJV passage to which I am referring:
NKJV 1 Tim 5:19-21  Do not receive an accusation against an elder except from two or three witnesses. 20 Those who are sinning rebuke in the presence of all, that the rest also may fear. 21 I charge you before God and the Lord Jesus Christ and the elect angels that you observe these things without prejudice, doing nothing with partiality. 
KJV 1 Tim 5:19-21 Against an elder receive not an accusation, but before two or three witnesses. 20 Them that sin rebuke before all, that others also may fear. 21 I charge thee before God, and the Lord Jesus Christ, and the elect angels, that thou observe these things without preferring one before another, doing nothing by partiality. KJV
Do you pick up any important differences?  Boy howdy, I do!  But, unfortunately, not until after trying to arrange these things the way that I did with the witnesses and elders according to the NKJV translation.  Still don't see it?  Go back and carefully read it again especially the part before and after the 'witnesses'.    For me, by faith, I was trying to arrange a meeting whereby the situation could be explained in an environment of inquiry vs. accusation.  Then the witnesses, as I explained to them, would have to decide for themselves which side was right or wrong, or that both were wrong.  But, they couldn't both be right.
The NKJV says that any accusation against an elder must be 'from' two or three witnesses.  But, the KJV says, "….receive not an accusation, but 'before' two or three witnesses…"  So, with that clarity in hindsight, I would have asked Josh and Dan to a meeting with the elders without any prior testimony of what was happening.  Then I would have rebuked the elders according to my understanding in front of them that every word might be established.  I would have then resigned our membership in the fellowship if they did not change their mind.   From then there would be information within the members of the fellowship that the word about this Matt 18 step three process would be realized.  Keep in mind my constrained understandings were not allowed to be discussed within the fellowship at all for three years.
Another issue about the witnesses described heretofore was that with myself as the only 'witness' against them I could not bring a lawful accusation.  They held that no one could bring a charge against an elder even if it was as dramatic as sexual immorality, etc. unless there were two or more eye witnesses to the situation.  This could have led to an elder being found out on a particular sin by many individuals, without rebuke. No exposure brought within the fellowship  because the individuals wouldn't know of the other/s testimony.  Imagine the pitfalls of such a philosophy?  The pedophiliacs rampant in the Roman Catholic church comes to mind.  In studying the aforementioned passage, I focused on the word 'witness' and found some surprising definitions!
Strong's G3144  martus pronounced mar'-toos
Of uncertain affinity; a witness (literally [judicially] or figuratively [generally]); by analogy a "martyr": – martyr, record, witness.
Notice the last definition, 'record'.  I wondered on that in regards to our legal system and realized that often letters, emails, videos, audios, birth death certificates, medical/forensic records, historical records are all 'witnesses' in a court of law.   How much more would these things be applicable in God's court?  He has a 'record' of every word we speak!  So, in regards to my case with the RFF elders I had at least four clear and concise emails with which I could call the elders to account regarding this extrabiblical system they had put into place with the unlawful shunning of the Franklin family.  Lastly, they had audios they recorded unbeknownst to me which were a record of what happened from the beginning of my concern about the way they instituted Matt 18 step three.  They were unwilling to give me copies of the recordings after they unwittingly revealed them during my Titus 3 rebuke.
In the matter of our dispute over Matt 18 the elders had from the beginning told me that I could hold my view on this matter as they did not consider it a salvation issue.   Logically, the way I viewed it then could not be considered 'heresy'.  Therefore I could not be a heretic.  This shows the inconsistency of their understanding of this, especially considering they viewed the KJV as a good translation and Tracy promoted it and taught from it.  Ironically, he rebuked me with the NKJV translation of Titus 3.
NKJV  Tit 3:9-11 But avoid foolish disputes, genealogies, contentions, and strivings about the law; for they are unprofitable and useless.10  Reject a divisive man after the first and second admonition,11  knowing that such a person is warped and sinning, being self-condemned.
KJV Tit 3:9-11  But avoid foolish questions, and genealogies, and contentions, and strivings about the law; for they are unprofitable and vain. 10  A man that is an heretick after the first and second admonition reject; 11  Knowing that he that is such is subverted, and sinneth, being condemned of himself.
Who's to Judge?  
From the very beginning of this problem with the Franklin's four years ago Kerrigan had stated that he and Kevin believed the way they were led to handle a Matt 18 third step issue was because they were more mature, prayed about these things more, more experience, etc.  But, this flies in the face of 1 Cor 6:1-5 where the saints are called to judge matters among each other vs. taking it to an unbeliever.  In this comparison of the two translations you will notice, I hope  subtle but important differences.
NKJV  1Co 6:1-5  Dare any of you, having a matter against another, go to law before the unrighteous, and not before the saints? 2  Do you not know that the saints will judge the world? And if the world will be judged by you, are you unworthy to judge the smallest matters? 3  Do you not know that we shall judge angels? How much more, things that pertain to this life? 4  If then you have judgments concerning things pertaining to this life, do you appoint those who are least esteemed by the church to judge? 5  I say this to your shame. Is it so, that there is not a wise man among you, not even one, who will be able to judge between his brethren?
KJV 1Co 6:1-5  Dare any of you, having a matter against another, go to law before the unjust, and not before the saints? 2  Do ye not know that the saints shall judge the world? and if the world shall be judged by you, are ye unworthy to judge the smallest matters? 3  Know ye not that we shall judge angels? how much more things that pertain to this life? 4  If then ye have judgments of things pertaining to this life, set them to judge who are least esteemed in the church. 5  I speak to your shame. Is it so, that there is not a wise man among you? no, not one that shall be able to judge between his brethren?
Do you note the differences?  How about the main point?  The main point is that we will judge matters of dispute among ourselves not just among the elders who will then conduct Matt 18 step three by themselves.   The major difference I see is in vs. four.  In the NKJV it seems to ask a rhetorical question which would lead you not to appoint the least esteemed among the brethren.  Whereas, the KJV clearly commands the least esteemed to be appointed to judge the matter!  If this is the case, then certainly the elders would be disqualified from presiding over a Matt 18 step three situation though they certainly could participate and offer the obvious wisdom they have.
Call to Release Historical Audios of our Meetings   
I now call the elders of Refining Fire Fellowship to post publicly any and all secret recordings you have of our meetings so the transparency of the truth may speak in this situation.  Have you allowed the members of RFF to hear the recordings of our 'private' meetings?  According to Reggie W's testimony of 09/05/15, the men of the fellowship had not heard any of the audios or seen any emails up to that point. This was almost three months after the cataclysm in our former fellowship.  Doesn't anyone there care at all to hear the whole matter?  I remember one time Kerrigan and I were going to have a talk in my home a few years ago.  My audio recorder was sitting on top of my printer.  He got very defensive saying, "Are your recording this?"  I was surprised and replied that I wasn't and showed him the recorder.  It was just where I happened to set it after getting home from preaching. Some of the accusations made in the final secret meeting held with the men of the fellowship without my attendance were from these secret historical recordings.  I stand by what I said, though I may not agree with some of my conclusions or theirs now.
My Testimonies to the First Witness, Joshua G.
Other Witness'  Audio Testimonies

Historical Emails
The historical emails are good evidences as they relay the truths of these matters.
RYR, Historic Email – My Email and Response From Elders About Matt 18 Aug 16, 2012
RYR, Historic Email – Elders Direction to Avoid a Brother 04/29/15
RYR, Historic Email – Informal Meeting Request and Response 05/30/15
RYR, Historic Email – Formal Meeting Request To Elders 06/11/15
Historical Narrative Documents
The historical and narrative documents are good evidences as they relay more of the truths of these matters.
Transcript of Tracy Bays Teaching on Doctrines of the Church#4
Sean Holbrook Audio Testimony 102415
Sean Holbrook's Journey to "Biblical Unitarianism" 10/25/15