My Disputation With the Elders of Refining Fire Fellowship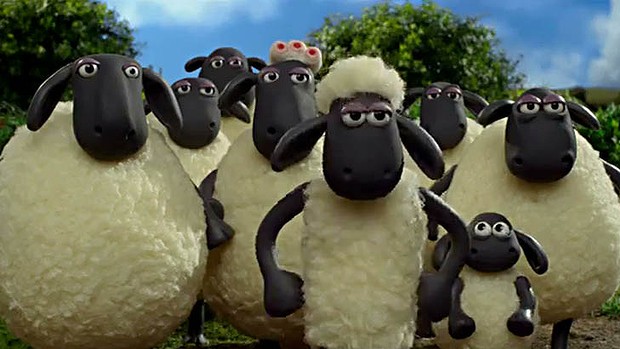 Settling Disputes With Sheep and Goats
RFF Elders; Kerrigan Skelly, Kevin Lovell, Tracy Bays

Disclaimer and Agreement.  I have have done everything possible to ensure the authenticity and truthfulness of what I have recorded in this testimony.  I hope the reader would recognize anyone  could; have a wrong perception, not understand, not remember properly, get chronology wrong, etc.  I hope the reader will also keep that in mind that would apply for every person involved in this.  The Lord has recorded all these things with motives, feelings, and secret things and will give us all an account on that Great Day. Let us be merciful one to another.
These testimonies have been released one or two testimonies per week until there was a complete communication of what has happened between the Refining Fire Fellowship elders and me and my family to about 32 trusted saints of God. They have reviewed this for several months for several purposes: 1. To give them enough time to read the testimony/s several times before proceeding 2. To give Refining Fire Fellowship a chance to hear what I am saying, respond, and hopefully repent.  3. To give the local, regional, and worldwide church time to absorb the information. 4.  To give the least esteemed among you an opportunity to judge    1 Cor 6:4  and learn from these things.   5. To give anyone considering moving to any home fellowship [including RFF]  an understanding of exactly how these things should be understood and applied.  6. To give the readers an opportunity to clarify and question; my family and I, other witnesses, and even the elders and men of RFF.  7.  To seek the Holy Ghost and Scriptures for understanding.
I have since August 2012 tried to give the elders an opportunity to repent of these things which have been done in an ungodly and unbiblical way.  All of this historical archive has been done with the motive of love toward them, and all of the families of our former fellowship in the hopes that there would be reconciliation between all parties to include our new son in law and daughter.
With all of that in mind, the Lord has led me to limited release this for public discussion among the saints of God.
ERRATA#1  12/01/16  With the reconciliation of two more families who came to us to hear our side of this matter and subsequently resigning from RFF, we have decided to publicly release this full testimony.  I will be doing a video explaining the change as the Lord has led me to mark these divisive men called the 'elders' of Refining Fire Fellowship soon.
ERRATA #2 05/14/17 Please pray for us as our son in law, and daughter seek reconciliation of our relations, thank you.  
The reader, that would be YOU,  agrees to a careful examination of this dispute within the local, regional, and world wide church of Jesus Christ.  This endeavor would be to edify the saints in regards to the Matt 18 process, transparency, and Rom 14.  These should be understood properly and applied to their local home fellowships in order to prevent future spiritual calamities such as this.  I would encourage you to comment within the blog, your thoughts, questions, arguments, etc.  I would also ask that you support all of your discussions with Scripture as this is the standard of truth from which the Christian can make any claim to wisdom and understanding.  I ask that before you contact RFF elders or any of the membership, that you hear the full testimony of what I have offered here that you may understand fully.  I humbly ask that everyone refrain from any rebuke videos, extended post threads on Facebook, or commentaries anywhere on this situation until the full testimony of all eight volumes have been heard, understood, and clarified by you.  Once you have completed your task of properly judging this matter, I would ask that you request to hear the elders side of this story, then to hear from each man of our former fellowship.  As holiness believers I am trusting that you will adhere to what I believe are biblical standards in these sensitive matters.  Saints, you may feel I have put too many conditions upon you in the hearing of the matter.  Keep in mind you don't have to go further, if your conscience and will are dictating otherwise.  Also, keep in mind I have been praying, thinking, and writing about this for quite some time.  May the Holy Spirit teach all of us many things through this difficult trial.
Col 3:12-17  Put on therefore, as the elect of God, holy and beloved, bowels of mercies, kindness, humbleness of mind, meekness, longsuffering; 13 Forbearing one another, and forgiving one another, if any man have a quarrel against any: even as Christ forgave you, so also do ye. 14 And above all these things put on charity, which is the bond of perfectness. 15 And let the peace of God rule in your hearts, to the which also ye are called in one body; and be ye thankful. 16 Let the word of Christ dwell in you richly in all wisdom; teaching and admonishing one another in psalms and hymns and spiritual songs, singing with grace in your hearts to the Lord. 17 And whatsoever ye do in word or deed, do all in the name of the Lord Jesus, giving thanks to God and the Father by him.
If you are a born again believer in Christ as Lord and Savior.  If you testify that you live a life holy abiding in the Gospel of Jesus. If you believe that God's Word has established to let the least esteemed among you judge.  1 Cor 6:4  If you are in complete agreement with these conditions above, let your yes be yes and click on the first of the links below. Thank you!
Volume I – History and Background
Volume II  – The First Family Shunned
Volume III – Struggles with Stumbling Blocks
Volume IV – Hindsight a Hard but Good Teacher
Volume V – Intemperate, Jealous, and Controlling
Volume VI – Answering Accusations
Volume VII – Evidences Examined
Volume VIII – Conclusions and Summary