A True Witness to My Lesbian Daughter, Gina Rose McGlone
Here is a FB post I did a almost four years ago concerning our lost daughter, Gina.
Dec '13
My lesbian daughter was married a few months ago to her lesbian life partner Jesse. Some strange man walked her down the aisle of destruction to her 'husband', Jesse, a woman that is supposed to love her. The truth is they don't love each other at all but hate each other and Jesus.  They are loving their sexual pleasures unto death in eternal hell fire. In fact, all who attended and approved this marriage will give an account to Jesus Christ on that Great and terrible day of JUDGMENT. God's Word does not change in these matters of life. My closest 'Christian' sister Cynthia wished God's blessing upon the union, gushing how beautiful she was. In eternity, Gina will know that a few of us actually loved her and Kaliq enough to tell them the truth even though it was hard and separated us from them unless they repent. Everything will be turned upside down for the unbeliever on that day. All the celebrations of wickedness, sin loving, revelries, hatred, and lies told about King Jesus will be finished. They will be made low, and the lowly in this life will be lifted up. I often envision that day when all these wicked so called pastors, teachers, priests and 'Christians' will give an account to Jesus whose fiery eyes will pierce every smokescreen they ever put up about themselves and everyone around them that is living in the darkness of sin. They will give an account for every time they comforted a sinner in their sin instead of telling them to flee the wrath of God to come and flee to Jesus for cleansing of their hearts and lives. Jesus came to set His people free from sin, not free to sin. I have given over 16 years of testimony to my earthly family and everyone flatly rejects Jesus of the Bible. I have given over four years of direct testimony to Gina concerning her life decisions which are leading her to eternal destruction. Here are some of the Scripture truths she has rejected.
Rom 1:18-32
For the wrath of God is revealed from heaven against all ungodliness and unrighteousness of men, who suppress the truth in unrighteousness, because what may be known of God is manifest in them, for God has shown it to them. For since the creation of the world His invisible attributes are clearly seen, being understood by the things that are made, even His eternal power and Godhead, so that they are without excuse, because, although they knew God, they did not glorify Him as God, nor were thankful, but became futile in their thoughts, and their foolish hearts were darkened. Professing to be wise, they became fools, and changed the glory of the incorruptible God into an image made like corruptible man—and birds and four-footed animals and creeping things. Therefore God also gave them up to uncleanness, in the lusts of their hearts, to dishonor their bodies among themselves, who exchanged the truth of God for the lie, and worshiped and served the creature rather than the Creator, who is blessed forever. Amen. For this reason God gave them up to vile passions. For even their women exchanged the natural use for what is against nature. Likewise also the men, leaving the natural use of the woman, burned in their lust for one another, men with men committing what is shameful, and receiving in themselves the penalty of their error which was due. And even as they did not like to retain God in their knowledge, God gave them over to a debased mind, to do those things which are not fitting; being filled with all unrighteousness, sexual immorality, wickedness, covetousness, maliciousness; full of envy, murder, strife, deceit, evil-mindedness; they are whisperers, 30 backbiters, haters of God, violent, proud, boasters, inventors of evil things, disobedient to parents, undiscerning, untrustworthy, unloving, unforgiving, unmerciful; who, knowing the righteous judgment of God, that those who practice such things are deserving of death, not only do the same but also approve of those who practice them.
Eph 5:5-7
For this you know, that no fornicator, unclean person, nor covetous man, who is an idolater, has any inheritance in the kingdom of Christ and God. Let no one deceive you with empty words, for because of these things the wrath of God comes upon the sons of disobedience. Therefore do not be partakers with them.
Col 3:5-7
Therefore put to death your members which are on the earth: fornication, uncleanness, passion, evil desire, and covetousness, which is idolatry. Because of these things the wrath of God is coming upon the sons of disobedience, in which you yourselves once walked when you lived in them.
Jude 14-16
Now Enoch, the seventh from Adam, prophesied about these men also, saying, "Behold, the Lord comes with ten thousands of His saints, to execute judgment on all, to convict all who are ungodly among them of all their ungodly deeds which they have committed in an ungodly way, and of all the harsh things which ungodly sinners have spoken against Him." These are grumblers, complainers, walking according to their own lusts; and they mouth great swelling words, flattering people to gain advantage.
Many will say my judgment and testimony against my family is harsh or unloving. But, the Bible clearly tells us to not be ashamed of Jesus and His Words. Saints, if you have lost family members and you have NOT given them a clear testimony about sin, righteousness, judgment to come, Jesus' life, death, burial, resurrection, forgiveness, mercy, judgment to come please go to them while there is time in the hopes that some of them might realize their eternal peril, repent, and surrender their whole life; heart, mind, strength, and soul unto Jesus Christ who is worthy to be adored forever!
Get married to Jesus Christ!
This is the latest dialogue I had with my eldest daughter on 06/01/16 on my YT channel concering this specific video about my grand mother's funeral preach.  You can see that here:
Here are the comments that were initiated by her. Apparently, she has not wanted to watch this for years and now at someone's prompting she has viewed it, and decided to open it up a conversation with me. At the end of this blog I will post an extended dialogue with her over FB initiated by me concerning her newly found Buddhist religion.
Gina Mcglone 10 hours ago
Please don't ever speak of your first wife being dead. She lived through you beating her for years and years. Even with your death threats as well. Luckily I was able to hide in closets and her take it. I'm glad you feel amazing shaming and shaming. You would have died without your grandmother saving you. I want you to live and preach as you please. But not respecting grandma Ruth and what she did for you to still be here….. makes me sick to my stomach. Do your testimonies say all?I tried to avoid watching this. Is there no respect left for you?
Show less
John McGlone  3 hours ago
As I understand, your mother, my first wife died as a lesbian next to her 'lover' who hated her with her sexual sin unto death. If your mother was not a lesbian who died this way, please correct me. This is the same sin that offends the Holy God of the Bible that you are involved with. I never hit your mother one time. God is my witness. I think I wrestled with her a few times because she began to hit me. Your perspective of a little girl in a closet listening to a drunk, adulterous daddy arguing with a wife who was understandably jealous is nothing near the truth. This whole world will be ashamed on that great day that Jesus Christ shows up to judge the hypocrites like yourself. I can relate, I was a hypocrite as well. I hated my father who was a drunkard and adulterer and had horrible arguments with my mother and neglected us. Then guess what? I grew up to be just like him, a drunkard, wife abusing, adulterer, and murdering bastard. I did love your mother in a carnal, earthy sense. But, if I would have loved her as godly Christian man, as I should, and she deserved, our lives would have been much different.
I love/d Grandma Ruth much more than you think. However I love Jesus more than any of you, I will not compromise His teaching so you all can be comfortable in your sin.
Here is how Jesus teaches I should love Him.
Mat 10:35-39 For I am come to set a man at variance against his father, and the daughter against her mother, and the daughter in law against her mother in law. 36 And a man's foes shall be they of his own household. 37 He that loveth father or mother more than me is not worthy of me: and he that loveth son or daughter more than me is not worthy of me. 38 And he that taketh not his cross, and followeth after me, is not worthy of me.39 He that findeth his life shall lose it: and he that loseth his life for my sake shall find it.
Knowing as I do that Roman Catholics like Grandma Ruth, are idol worshipers, and that NO ONE is 'good' before the fiery eyes of Jesus, I am very sure that she like grandma Maggie and most every other member of our family has or will end up in the lake of fire that Jesus taught. That is unless they repent of their sin and be converted. It is not my desire that you, Jesse, John David, Melissa, Cynthia, Amy Ruth, or any other human being would end up in the torment, gnashing of teeth, wailing, and outer darkness of God's justice. That is not God's desire either.
Eze_18:23 Do I have any pleasure at all that the wicked should die?" says the Lord GOD, "and not that he should turn from his ways and live?
Do you hear that last condition, that God requires in order for you to have life in Him? You must turn from your sinful ways and Jesus will give you life! I deserve hell more than most of you. But, God knows none of us deserve to be with Him either. You are in sin, you are a child of the devil, just like the rest of our family. Until you recognize that and agree with God's judgment of you, then you can not be converted. You MUST humble yourselves, confess your sin, and seek the Holy Spirit until He confirms you have been forgiven. Then you must live holy as He is holy, abiding in Jesus Christ until your earthy body dies, or Jesus returns.
My grandmother couldn't 'save me, neither could any man save any of us, except Jesus Christ. He is the Name above every name. There is no other name under heaven by which we might be saved. You must do this by faith or trust in Him. I can't save you but Jesus wants you to be with Him.
Jesus has loved us at a bloody cross of suffering and shame. I am not ashamed of that love. But, I am ashamed that I sinned against that love for those 23 years between my mother's death and my conversion in Aug '96. I was a horrible, wicked, filthy man whom God has changed through that suffering for His creatures. You can't love the creatures and not love the Creator of them. But, this is exactly what has happened in our world. The struggles of humanity as they blindly grope around their wicked lives for meaning and purpose finding none, refusing the sacrifice of Jesus, all the while God had offered them the hand of mercy that they would not have to be condemned.
Isa 5:25 Therefore is the anger of the LORD kindled against his people, and he hath stretched forth his hand against them, and hath smitten them: and the hills did tremble, and their carcases were torn in the midst of the streets. For all this his anger is not turned away, but his hand is stretched out still.
Does Jesus need to apologize that He will send most people to the lake of eternal fire because He is holy and the people refused to love Him back in this life?
I'd really appreciate it, if you would answer all my questions. Thank you.
I love you and pray you would get right that God may grant you true repentance in Jesus' Name.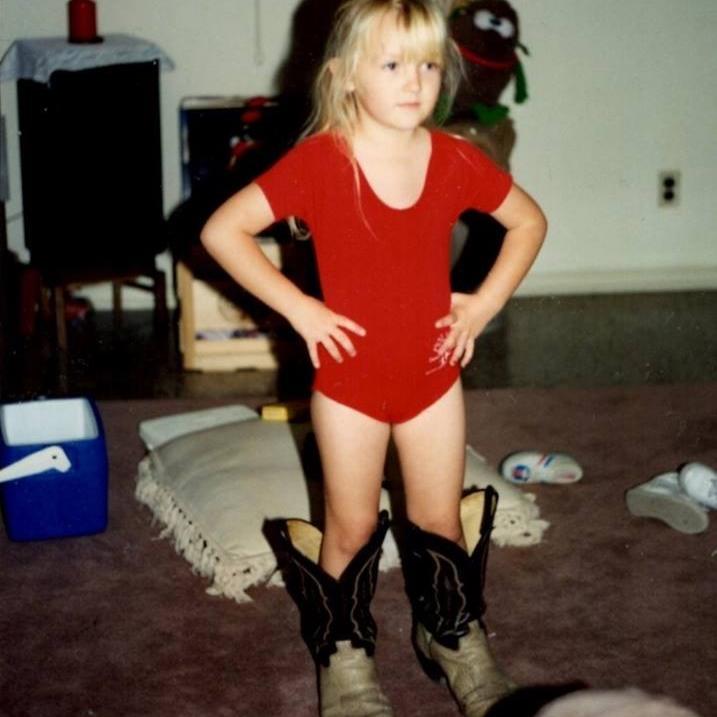 Gina in Orlando, FL somewhere around '89 with boots on